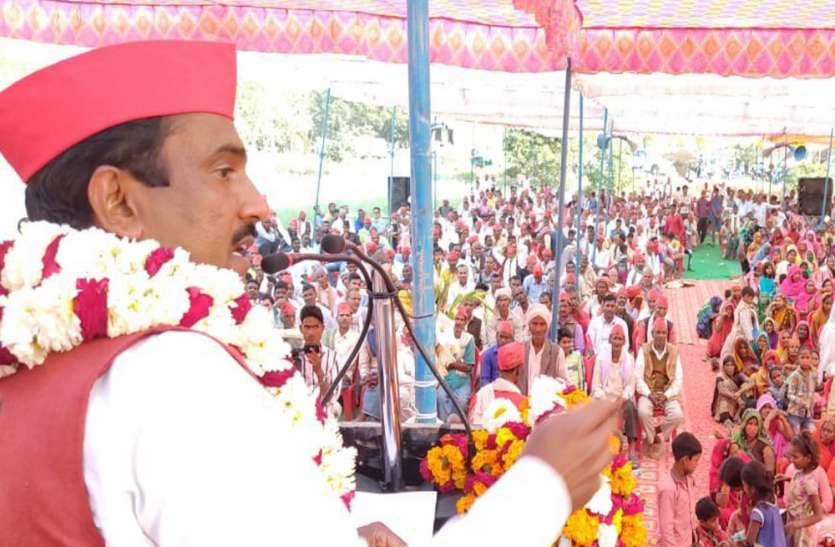 – CL Verma lashed out at the failures of the state government
Lucknow. Samajwadi Party leader CL Verma attacked the BJP government fiercely. He said that the present government is going to do its full term. But Uttar Pradesh does not have a single development on the
ground. He said that the Yogi government has only cheated the public. CL Verma was addressing the public by putting a huge chaupal in the Malihabad assembly constituency. He said that the BJP government has done nothing except inaugurating the work done in the old SP government by describing its achievements. The present government has tricked the youth. Neither provided employment opportunities nor worked in the education sector.
SP's government will be formed in 2022: Verma
The SP leader said that due to deteriorating law and order in the state, an atmosphere of fear has been created among the people. Women in Yogi government consider themselves insecure. CL Verman has assured the public that in 2022 the SP government will form a government under the leadership of Akhilesh Yadav with absolute majority and will also provide employment and security to the youth and women.
It also exists
On this occasion, Member National Executive Chaudhary Jagdeep Singh Yadav, District President Jai Singh Jayant, State Secretary Yuvjan Sabha Mulayam Singh Yadav, Senior Socialist Leader TB Singh Yadav, District President Backward Class Cell Manoj Pal, Senior SP Leader Vasudev Yadav, District Vice President Mahesh Singh Lodhi , District Vice President Sudha Yadav, District Secretary Rashmi Rawat, Sarojini Ambedkar etc. were present.