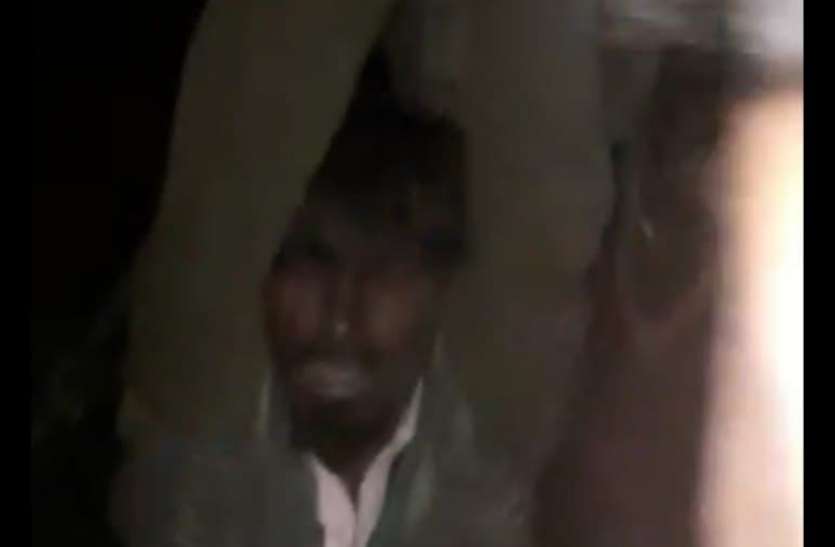 Video of youth beating up viral on social media
Police did not take action against the beaten man
Magazine news network
In Saharanpur, Uttar Pradesh's first assembly constituency, in a village in Behat, a case of youth being beaten up with a tree has come to the fore. The young man was beaten up after accusing him of stealing goat. The villagers first beat the young man fiercely, after which he was handed over to the police.
Also read: Shooting to begin in Film City Noida by 2022, Chief Minister directs
The incident is from Kadarpur village in Behat police station area. A family of the same village raise goats. People said that suddenly on Sunday afternoon people present in the house shouted that their goat has been stolen. Save-Save-Holds. Hearing these shouting voices, the villagers came out of their clutches and caught one of the three youths running away while the others ran away taking advantage of the darkness. After this, the angry villagers grabbed this young man and tied him with a rope and beat him by tying it to a tree. On arrival of the incident, the police also reached the village and brought the accused young man to the police station.
Also read: List of reservation for Gram Panchayats released, know which category of village
The police registered a case against his absconding accomplices, including the village resident Patharwa, a young man, Ikhlakh son, Shaheed, who was arrested in the case. The young man was produced before the court from where he was sent to jail. Till now the police have not taken any action in this case against the villagers who tied the young man with a tree and beat him up.
Saharanpur
goat
viral video
video
Saharanpur
goat
viral video
video