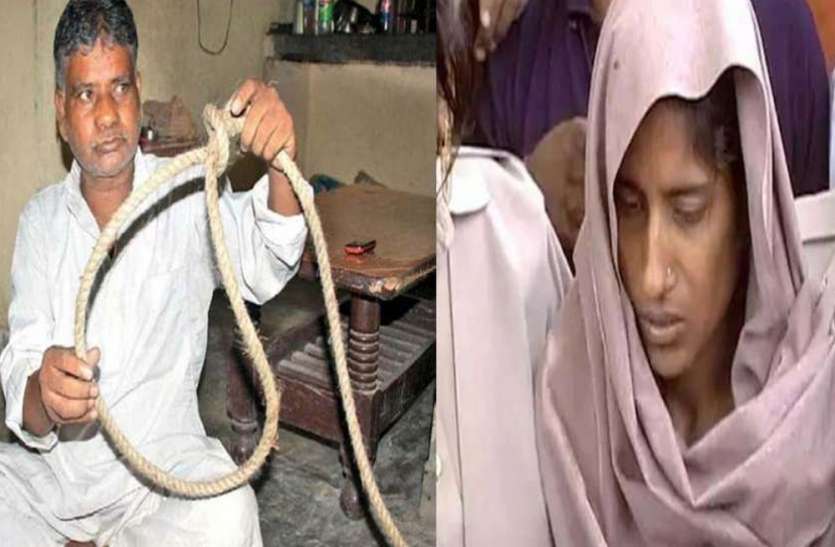 Death penalty has been given in the murder of seven family members
Magazine news network
Amroha. The hanging of Shabnam, convicted of the Bawankhedi scandal of Amroha, is currently deferred. Shabnam has once again filed a mercy petition with the Governor to save his life. The district court in Amroha sought prosecution details of the killer Shabnam. But a
mercy petition was filed on behalf of Shabnam's advocate to the Governor. Due to the filing of mercy petition again, the date of hanging has not been fixed.
Hearing to be held today
Shabnam will be hanged on what day and at what time. In this regard, his death warrant was to be heard today. Shabnam's mercy petition guilty of killing 7 families including parents has been rejected from the President. But his lawyer has again sent the mercy petition to the Governor and the President. During the hearing in the district judge's court on Tuesday, it was told that two of his petitions were pending. If these petitions were not pending, then the date of Shabnam's execution would have been fixed. Based on the report, copies were sent to Rampur and Mathura Jail. It was on this basis that when the death warrant of Shabnam Shabnam would be issued. Shabnam would have been hanged within 10 days of the death warrant being issued.
Read also: Shabnam's son pleads: President Uncle Please … don't hang my mother, otherwise I will be alone
This was the case
On the night of 14–15 April 2008, Shabnam, along with her lover Salim, killed 7 people of her own family with an ax. In this case, both the lower court and the Supreme Court upheld the death sentence of both. In December 2020, the Supreme Court also dismissed his reconsideration petition. After this, the President also dismissed Shabnam's mercy petition. However, the mercy petition of Salim jailed in Naini jail is yet to be decided.
CBI investigation requested
Last week, Shabnam demanded a CBI inquiry claiming she was innocent. If Shabnam is hanged, it would be the second time in the history of independent India when a female criminal would be hanged. Earlier in the year 1955, Ratan Bai Jain was hanged.
Read also: The only female hanging house in the country is in Mathura, Shabnam is to be hanged here
Shabnam
hanging sentence postponed
amoha
mercy petition
murder case
Bawankhedi case
crime
Uttar Pradesh