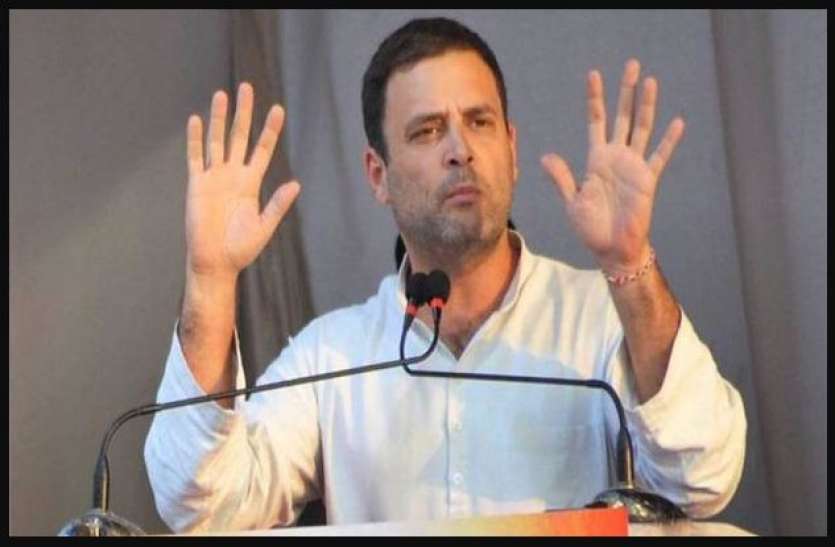 Politics hot about PM Modi's 'Discussion on Examination' program, Rahul Gandhi said tightly- 'Discussion on expenditure also'
new Delhi. Prime Minister Narendra Modi on Wednesday interacted with the students through the 'Pariksha pe charcha' program. Now the political movement
on the program has intensified. Former Congress president and MP Rahul Gandhi has tightened up on the discussion program on PM Modi's exam.
He said that filling the oil in the car in the midst of skyrocketing fuel prices is not less than any test, so PM Modi should 'discuss the expenses' in view of the pockets of the people.
Read also: Delhi High Court strict, notice sent to Center and Election Commission for ignoring mask in election rallies
Due to the central government's tax collection, filling oil in the car is no less than a test, then why don't PM discuss it?

Discussion should also be made on expenses pic.twitter.com/jUJPERrp15

– Rahul Gandhi (@RahulGandhi) April 8, 2021
Senior Congress leader Rahul Gandhi tweeted a tweet to Guruva. He wrote – Due to the central government's tax collection, filling oil in the car is no less than a test, then why the Prime Minister does not discuss it. There should also be discussion on expenses.
In fact, on Wednesday, Prime Minister Modi interacted with students, teachers and parents through digital medium in the latest edition of 'Discussion on Examination'.
Also read: Sachin Waje puts serious allegations on Anil Parab, Sanjay Raut in defense, says – Dirty politics being done to topple Uddhav government
During this, he said that the examination is not a last mile in the life of the students, but a small stop, so parents or teachers should not pressurize the children. During this dialogue, he also answered the questions of the students and also gave the ways to face the exam.
Surjewala also targeted with respect to inflation
At the same time, the discussion on PM Modi's examination program is now hot about politics. Apart from Rahul Gandhi, party leader Randeep Singh Surjewala has also targeted the Modi government over inflation.
He has said that the most expensive and bloodthirsty government in 73 years, a new attack on the farmer everyday. Whatever has never happened, he has done atrocities.
The Modi government increased the DAP fertilizer by Rs 700, making the 50 kg DAP of 1200 go beyond Rs 1900. Modi ji has already raised the cost of cultivation by Rs 15,000 per hectare. Everything will be remembered.