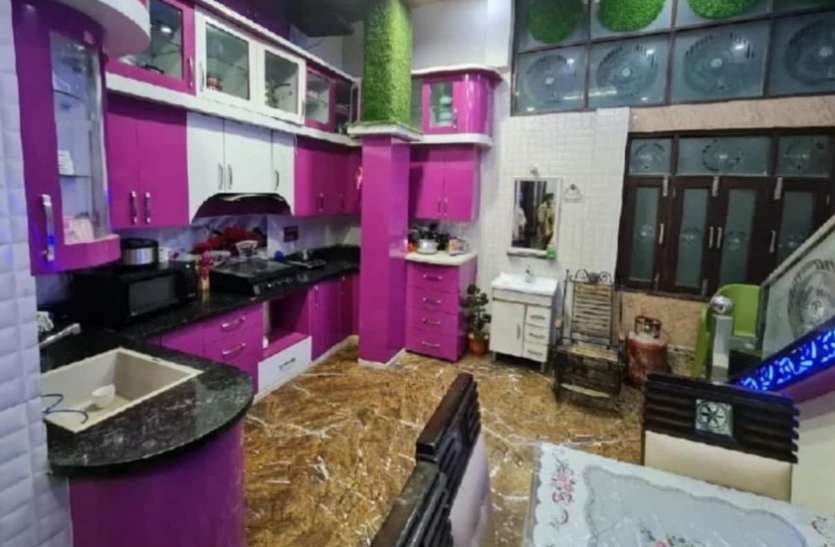 Highlights
– In the last two years, many vehicles of Sotiganj have become junk millionaires
– Last day, the police had seized crores of illegal assets
– Police was disturbed after seeing
the elegance of the house
Meerut Sooty Ganj of Meerut which is one of the biggest vehicle theft market in the country. Here are the junkies to call it junk. However, his Shaan-o-Shaukat and way of living is no less than that of a King-Maharaja. Police have sent Wanted Mannu Kabari of five police stations to the gangster jail. His remand is being made in other cases.
Also read- SP MP Azam Khan's name included in 11 cases of buffalo-goat loot
Recently, the police raided the house of Mannu Kabari and recovered several stolen vehicles and engines and chassins. Police officers were also beheaded after seeing the pride of his house. Mannu was walking away from the police grip for the last several days. The court had also applied for surrender. Sadar Bazar police arrested Mannu Kabadi from his home. Mannu was desired for the last several days. Mannu, including Sadar Bazar, has been booked in five police stations. Recently, a case of gangster act has also been filed against Mannu.
In order to escape from the police, Manu Kabari had filed an application for surrender arrest in court, but after that he did not appear in the court, but went away to other states. Mannu had secretly reached home to meet his family. Then on the information of the informer, Sadar Bazar police arrested Mannu alias Moinuddin Kabadi and sent him to jail.
SO Dinesh Chandra informed that Mannu Kabari has been sent to jail in the Gangster Act trial. In the rest of the cases, Manu is being remanded so that his bail cannot be granted. Apart from this, the details of the illegal earning assets of Mannu are being collected. Stolen vehicles are still being cut in Soti Ganj Kabadi market located in police station Sadar Bazar. Please tell that BJP MLAs and MPs have also been raised in front of the officials in this matter.
Also read- Police cracked havoc on miscreants overnight, 6 shot victims
Mannu ansari
kabadi
kabadi arested
Soti ganj
Soti ganj meerut
Meerut
Meerut Police
Uttar Pradesh
!function(f,b,e,v,n,t,s)
{if(f.fbq)return;n=f.fbq=function(){n.callMethod?
n.callMethod.apply(n,arguments):n.queue.push(arguments)};
if(!f._fbq)f._fbq=n;n.push=n;n.loaded=!0;n.version='2.0′;
n.queue=[];t=b.createElement(e);t.async=!0;
t.src=v;s=b.getElementsByTagName(e)[0];
s.parentNode.insertBefore(t,s)}(window, document,'script',
'https://connect.facebook.net/en_US/fbevents.js');
fbq('init', '169829146980970');
fbq('track', 'PageView');
.



Source link