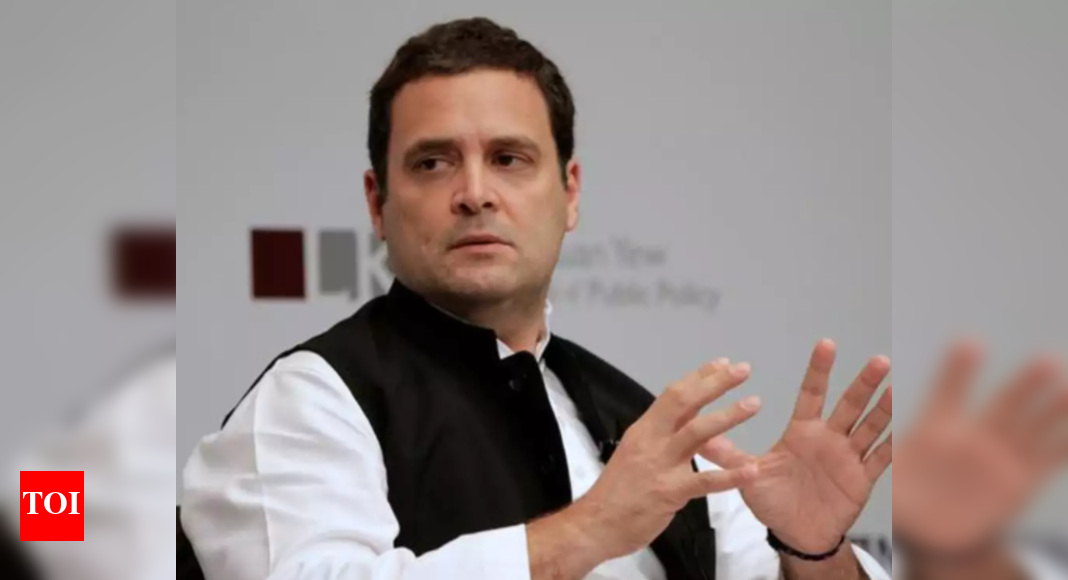 NEW DELHI: BJP chief JP Nadda, along with several union ministers, confronted Congress leader
Rahul Gandhi
for what they called disparaging remarks against
north India
. Reacting to Rahul's purported remark where he termed his current role as a Lok Sabha member from Wayanad in
Kerala
as a refreshing change from the experience he
had as an MP from Amethi in
Uttar Pradesh
, Nadda said, "A few days back, he was in the northeast, spewing venom against the western part of India.
Today, in the south, he is spewing venom against the north. Divide and rule politics won't work Rahul Gandhiji. People have rejected this politics. See what happened in Gujarat today. " Speaking in Thiruvananthapuram on Tuesday, Rahul had said, "For the first 15 years, I was an MP in the north. I had got used to a different type of politics. For me, coming to Kerala was very refreshing as suddenly I found that people are interested in issues and not just superficially, but going into detail in issues. "
Nadda was joined by senior BJP functionaries in taking umbrage at Rahul's comment. "So Rahul Gandhiji thinks that people in the north are not interested in issuebased politics?" They were not interested in your empty promises, Rahulji. You couldn't understand the pulse of the people from your family's pocketborough even after representing it for 15 years, "petroleum minister
Dharmendra pradhan
said. Rahul had lost his Amethi seat but won comfortably from Wayanad in the 2019 polls.
Housing minister Hardeep Singh Puri said instead of accepting his failure and the fact that he was forced to run away from Amethi, Rahul was trying to imply that he changed his constituency because voters lacked intelligence. "The man who ran to Kerala to save his Lok Sabha seat questions the intelligence of North Indians, including those who faithfully voted for his family for generations. Fact is, he was forced to run because of non-performance and lack of development, "he added. Sports minister
Kiren rijiju
said, "Rahul Gandhiji, please don't abuse Amethi and north Indians. Amethi people have given so much chance to your entire family. People from every part of India are good if you are good. "