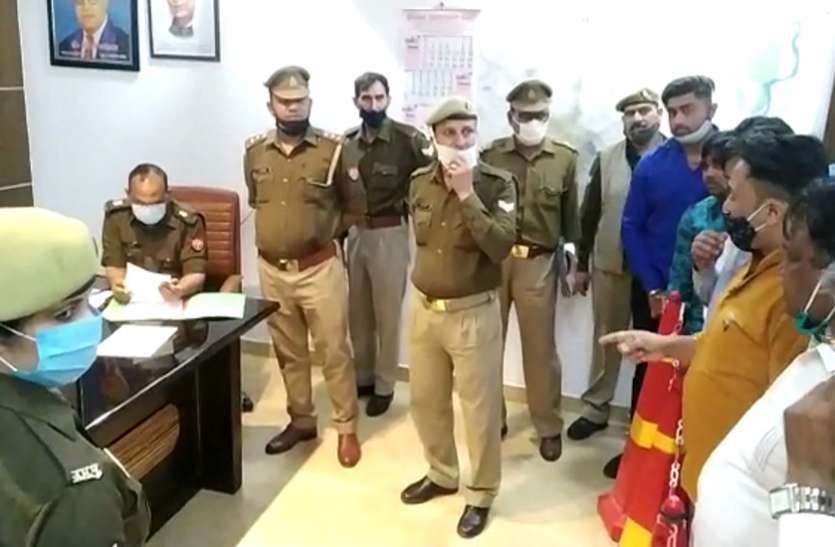 Highlights
– Sofa businessman accused the inspector of asking for a month
– Complaint letter written to CO Civil Line
– BJP's uproar
over SSP office
Magazine news network
Meerut The owner of the sofa factory in Mangal Pandey Nagar has accused the Thana Medical Inspector and the inspector of demanding a month and committing indecency. In this regard, the factory dealer has written in a letter to the jurisdictional civil line that on Wednesday morning, the inspector and police inspector of Thana Medical came to his factory and inquired about the sofa outside, on which his son said that it belonged to a customer. And from here it is going to be loaded in a rickshaw. It is alleged that the inspector said that if you want to do business here, you will have to give a month.
Also read- Beware of home delivery of food, big reveal of Swiggy Boys' handiwork
At the same time, the son of the businessman, while introducing his father, told that he is also an officer of the BJP. On this, the police officer was indecent and said that many have seen such BJP officials and the policeman forcibly cut the challan. The BJP official and businessman have demanded action in this regard from the CO civil line. At the same time, in this case BJP workers demonstrated at the SSP office. Hearing the complaint at the SSP office, SP Crime Ramarj filed a complaint against SO Medical and Inspector. On which the SP assured to take action against the SO and the Daroga, but the BJP immediately insisted on the SO Medical and the Daroga demanding the line. The SP assured the BJPers to remove the SO from the medical line by attending the officer's line. It was only after this that the Bhajpai calmed down.
Accusations against police on their own government
BJP in its own government has accused the police of being autocratic. The BJP leaders said that the police had become autocratic. Let me tell you that this is the third such case in Meerut, when the BJP have suffered the dictatorship of the police. Even before this, khaki has fallen on the BJP.
Also read- System Question! Who is the real culprit of 20 years behind bars