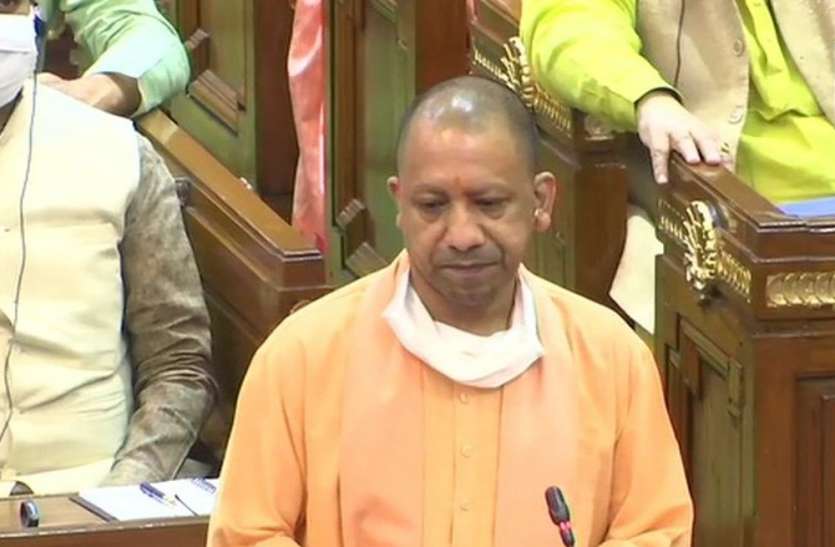 A Samajwadi Party leader, Gaurav Sharma, is alleged to have been the main accused
in the murder of a father who opposed molestation in Hathras.
Lucknow. In the Hathras case, the Samajwadi Party, which has surrounded the government so far, has come on its own. On Wednesday, in the Legislative Council, Chief Minister Yogi Adityanath questioned this and asked why SP is the culprit in every crime. Gaurav Sharma, a leader of the Samajwadi Party, is said to be the main accused in the murder of a father who had opposed molestation in Hathras.
read this also- What is the SP connection of Hathras case, who is the main accused Gaurav Sharma
Gaurav Sharma's photo with many veteran SP leaders is also getting viral. After which the BJP is leaving no chance to retaliate on the SP. CM Yogi attacked the SP in the Assembly on Wednesday and also referred to Monday's Hathras incident and said that #Lal_Topi_Wala_Gunda was a trend on social media yesterday. He said that people have also come to know the hat goons.
read this also- Corona is at the lowest level in UP: CM Yogi
He said that in the unfortunate incident in Hathras, the accused has emerged out of the SP. Why is it that every criminal involved in any crime is related to the SP. He further said that there is a SP rally in Hathras today, whose posters have been put up by the accused in the Hathras murder case.
cm yogi
CM Yogi Adityanath
Yogi adityanath
hathras case
hathras case news
Hathras case Updates
murder
lucknow news
uttar pradesh news
UP Vidhan sabha