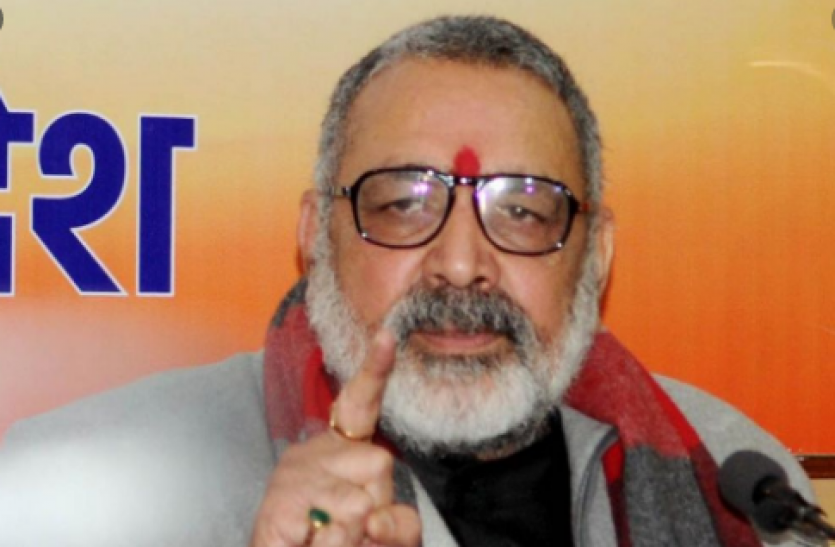 data-simage="https://new-img.patrika.com/upload/2021/03/03/giriraj_6724959_90x60-m.png">
Congress party advocates internal democracy.
Our party never attacked the institutional structure.
New Delhi. Union Minister Giriraj Singh has hit back at former Congress president Rahul Gandhi in 1975 for misapplying emergency enforcement in the country. Giriraj has said in his statement that Rahul Gandhi along with the entire family should apologize to the nation for the crimes and scams of the Congress. He has asked in question, why is forgiveness only for emergency?
What did Rahul Gandhi say?
In fact, Congress MP Rahul Gandhi had said a day earlier on Tuesday that the Emergency imposed by former Prime Minister Indira Gandhi was a mistake. Whatever happened during that time was wrong. But it was completely different from the present times because the Congress never tried to capture the institutional structure of the country. In a conversation with Kaushik Basu, a professor at Cornell University in the US and former Chief Economic Advisor of India, Gandhi said he favored internal democracy in the Congress.
Grandma also considered the verdict wrong
In this conversation, he said that the Congress fought for the independence of India. Gave the country its constitution and stood for equality. In response to the emergency question, he said that I think it was a mistake. All in all, that was a mistake. And my grandmother said so too.
union minister giriraj singh
Rahul Gandhi
Emergency
Indira gandhi
union minister giriraj singh
Rahul Gandhi
Emergency
Indira gandhi