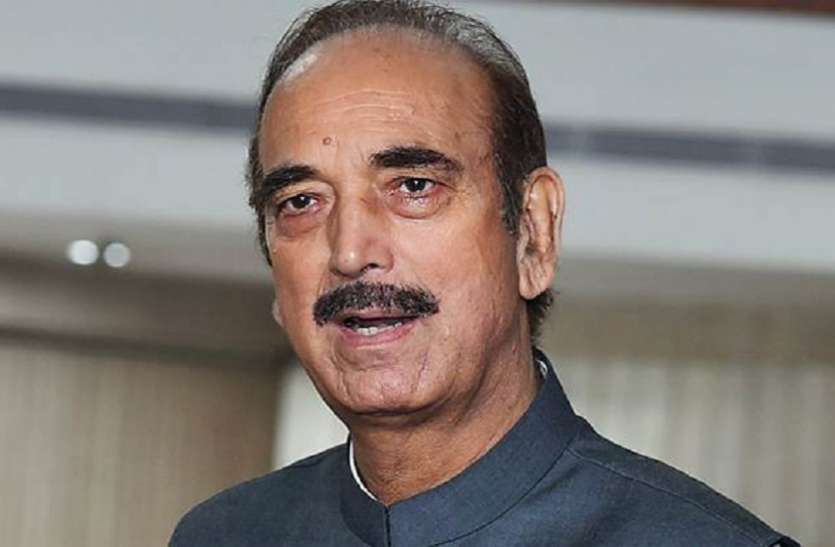 Jammu. Ghulam Nabi Azad, who questioned the Congress high command, has praised PM Modi. Former Jammu and Kashmir Chief Minister and senior Congress leader Ghulam Nabi Azad, while directly challenging the Congress leadership, fiercely released Prime Minister Narendra Modi within 24 hours of questioning the functioning of the party. On the last day of the three-day visit to Kashmir, Azad on Sunday praised PM
Modi, saying that he came from a working family .. He has also sold chai and has reached here today (becoming PM).
Addressing the Gujjar conference on Sunday, Azad said that even if our ideology is different, we have to stay connected with our roots. He said that I am happy that the Prime Minister of our country came from the industrious family .. also made tea and reached this position today.
Ghulam Nabi Azad, however, took the central government in the hands of removing Section 370 from Kashmir and expressed dissatisfaction. He expressed displeasure at the non-development of Kashmir. Azad said that since the removal of Section 370, the situation in Jammu and Kashmir is as if the police DGP has been made a soldier. Please tell that Azad has reached Kashmir after one and a half years.
Jammu and Kashmir did not develop
Speaking to the media after participating in the program of Gujjar Desh Charitable Trust, Ghulam Nabi Azad said that there is still no development in Jammu and Kashmir. The development claims that are being made are on paper. He said that people of Jammu are being looted in the name of tax. Azad alleged that there is bad condition in Jammu and Kashmir ranging from roads to trade and the already existing industry here is on the verge of closure.
Earlier on Saturday, Azad said that I have come to Jammu and Kashmir after about one and a half years. Could not here due to Corona. Now the enthusiasm with which people have welcomed him is only 10 percent, while 90 percent is still left.
Let me tell you that at the end of the term of Rajya Sabha, Prime Minister Modi had praised Ghulam Nabi Azad in Rajya Sabha and wept while speaking. Ghulam Nabi Azad has also questioned the Congress leadership earlier.