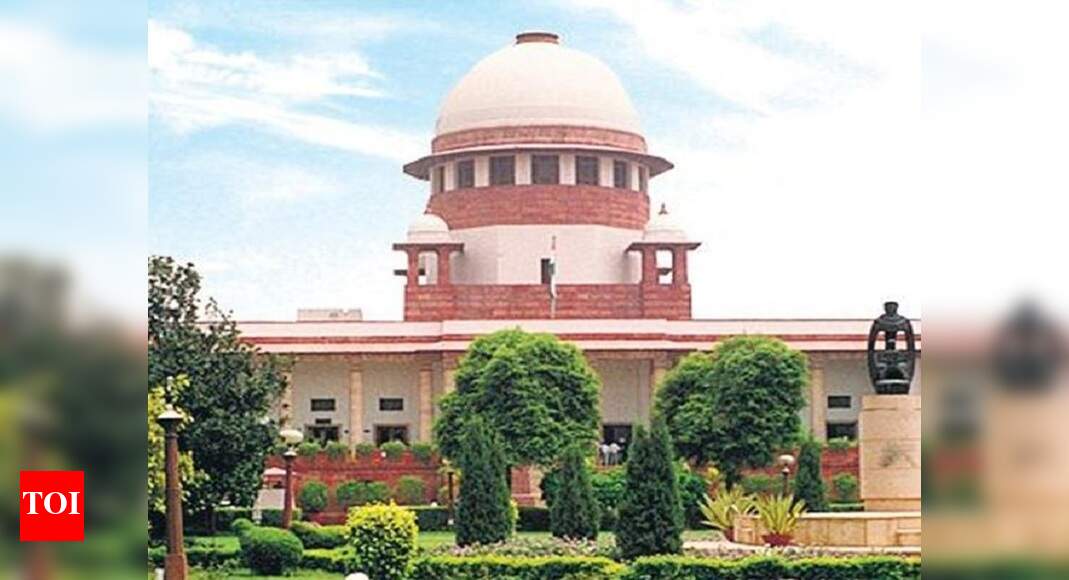 NEW DELHI: The Supreme Court on Tuesday said it was ethically wrong to rope in a mother-in-law and bind her through a court order to bear the educational expenses of her granddaughters when her son and daughter-in-law were estranged.
A bench of Justices SK Kaul,
Aniruddha Bose
and Krishna Murari dismissed a petition filed by a man fighting a domestic violence case lodged by his estranged wife but agreed with his counsel
Prabhjit Jauhar that whether the man was able to meet the maintenance expenses of his estranged wife and daughters or not, it wouldn't be proper to use his mother's wealth to meet living and educational expenses.
The man had appealed against a Delhi HC order which said, "Since the mother-in-law admits that she would be willing to fund education of elder granddaughter who is studying in Durham University, to facilitate her obtain visa and process other documents to enable her study, the assets/bankstatements/I-T returns of the mother-in-law shall be used. The amount which is to be paid to the university would, from time to time, upon the fee invoice being given to the husband/mother-inlaw, be paid by the husband/ mother-in-law within the prescribed period. The fee of the second
daughter
shall also be paid by the husband/ mother-in-law." Jauhar questioned the decision before
SC
and asked whether it was proper to rope in mother-inlaw as a party in the case.
After hearing advocate
Harish Salve
for the husband and Trideep Pais for the wife, the bench said, "We notice observations of the HC order which seem to suggest that the mother-in-law is being dragged into the proceedings on account of her volunteering to fund the education of her granddaughters for first two years. We may observe that this is a voluntary act and the mother-in-law can't be roped into these proceedings."