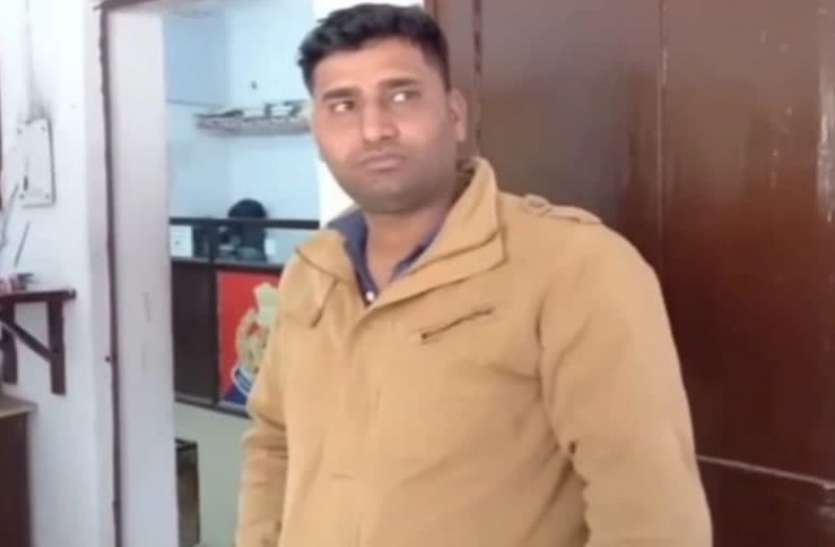 Highlights
Ravi, the main accused arrested from Muzaffarnagar
– Laptop, fake joining letter and Aadhaar card recovered
– It
used to take 4 lakhs to recruit from a young man
Magazine news network
Meerut In Meerut, a large gang of thugs in the name of army recruitment has been busted. The army intelligence has arrested the gangster. A large number of laptops, fake joining letters, Aadhaar cards, documents related to recruitment in the army and fake stamps have also been recovered from the police leader. It is being told that the arrested accused used to take Rs 4 lakh from unemployed youths in the name of recruitment in the army and gave them fake joining letters. The police have arrested Ravi, the headmaster of the gang, on intelligence inputs. While many of his colleagues are away from the police.
Also read- After the encounter, the rogue was brought in for treatment, hiding such a place in the hospital, police kept searching for 6 hours
SP City Dr. AN Singh said that Muzaffnagar resident Ravi and his fellow unemployed youth were getting huge amount of money by getting them caught in the name of getting a government job. Aligarh resident Vipin Chaudhary said that Ravi, Kamal and Satpal had cheated Rs 4-4 lakh in the name of getting four youths of their family to get jobs in the army as computer operators. While the deal was done for 6 lakh rupees. The thugs also kept the youth in a rented house in Meerut for three months, but when they tried to contact the accused on the phone, they stopped picking up the phone. After which the victim's youth got the joining letter etc. checked, then their senses flew away. Fake documents were handed over to him in the name of army recruitment.
The aggrieved youth gave tahrir at police station Sadar Bazar and demanded action against the thugs. As soon as the information about the cheating in the name of recruitment in the army was stirred in the police department. In a hurry, the police raided Muzaffarnagar resident Ravi's house and arrested him. At the same time, another victim had given a tahrir in the police station Sadar Bazar, that Ravi had cheated Rs 4 lakh in the name of being admitted to the post of computer operator in the army. Upon investigation on the information, he has been confirmed to be cheating. Ravi, Kamal and Satpal are cheating in the name of enlisting in the army. SP City Akhilesh Narayan Singh said that documents related to Ravi's possession laptop, mobile and army have been recovered.
Also read- A bag full of notes found in the train, money so much that it took many hours to count
Meerut
meerut crime
Meerut Police
army recruitment
army recruit
Fake army recruitment
Uttar Pradesh
Army intelligence