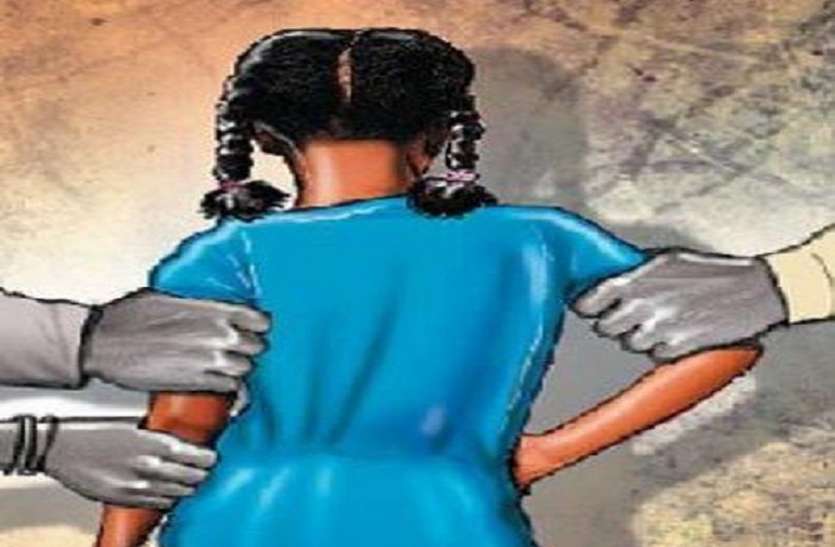 Student found in bled condition in the field, police station area, police arrested the accused
Magazine news network
In Meerut (crime against women in up) district, a case of rape has been reported after abducting a student. The student studies in class six. It is alleged that the girl came out of the house to drink water, while the accused kidnapped the student. After this, taking them to the field and raped The girl was found in a bloody condition. On the complaint of family members, the police have registered a case against the accused and arrested him.
Also read: Gang rape of 15-year-old girl, condition worsens, case filed after two days
The accused youth works as a painting. The young man's daughter is a Class VI student. It is said that due to lack of electricity in the house, the young man was sleeping on the terrace with his whole family. Meanwhile, her 14-year-old daughter went down to drink water. It is alleged that during this time, the young girl Bunty abducted the teenager. The accused pressed the girl's face and took her to a field. Where the young man carried out the rape incident with the student. During this time, the condition of the student deteriorated, leaving her in a bled condition and the youth escaped from the spot. After some time, the family was blown away by not seeing the daughter on the terrace. The family and the local people started searching for the girl student.
Also read: Rape victim had become mother, accused was in jail for 26 months, everyone surprised by seeing DNA report of child
The bruised girl was recovered in the farm and she informed the family about the whole case. Hearing about such an incident with the daughter, the family's senses flew away. Family members informed the police about the case. Inspector Raghuraj Singh said that the teenager has been admitted to the district hospital. On the other hand, 22-year-old accused Bunty son Jagpal has been arrested lately. The teenager's father has filed a case of kidnapping and rape against the accused. The accused is being sent to jail.
six students
woman raped
crime against women in up
six students
woman raped
crime against women in up