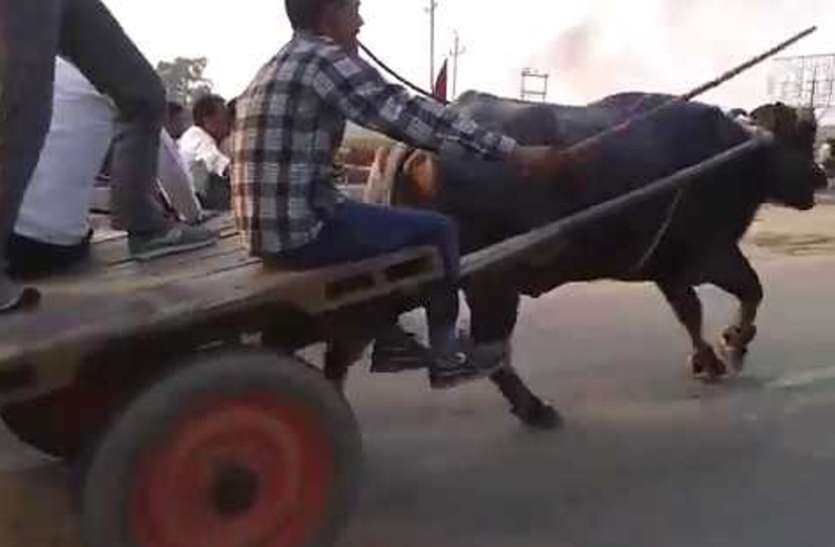 Highlights
– Tweet due to rising petrol prices
– DM and SSP twitched
– Speak- Difficult to drive bike and car in such inflation
Magazine news network
Meerut In Meerut, a lawyer has sought permission from DM and SSP to come to the office by buffalo-buggy or horse-drawn
carriage. They have done this due to rising prices of petrol and diesel. The lawyer's name is Ramkumar Sharma. Ramkumar Sharma has also been the former General Secretary of the Meerut Bar Association. In a tweet made to DM, Ramkumar Sharma said that 'the prices of petrol and diesel are constantly increasing. Inflation is also breaking the back of common people.
Also read- Inspector said – such BJP leaders have seen a lot and cut the challan, know what happened then
Explain that the Advocate Society is currently on strike demanding the arrest of the BJP MLA who is guilty of his partner's suicide. In such a situation, their economic condition is being affected. Not only advocates, the situation of common people has also worsened. Taxes have to be paid as soon as they get out of the house, due to which vehicles cannot be removed from the house Therefore, they should be allowed to move around by buffalo-buggy or horse.
Advocate Ramkumar Sharma says that nowadays one cannot walk on buffalo-buggi without the permission of the administration and the permission of the administration is also necessary to walk on horse. Therefore, he has asked the District Magistrate for permission for this. So that they can move to the court by the above mentioned means.
Also read- Son of BJP MP killed himself by shot, brother-in-law opened the secret, came the whole story after love marriage
Meerut
petrol price
petrol price go up
petrol price hike
buffalo
advocate
Advocates
Uttar Pradesh