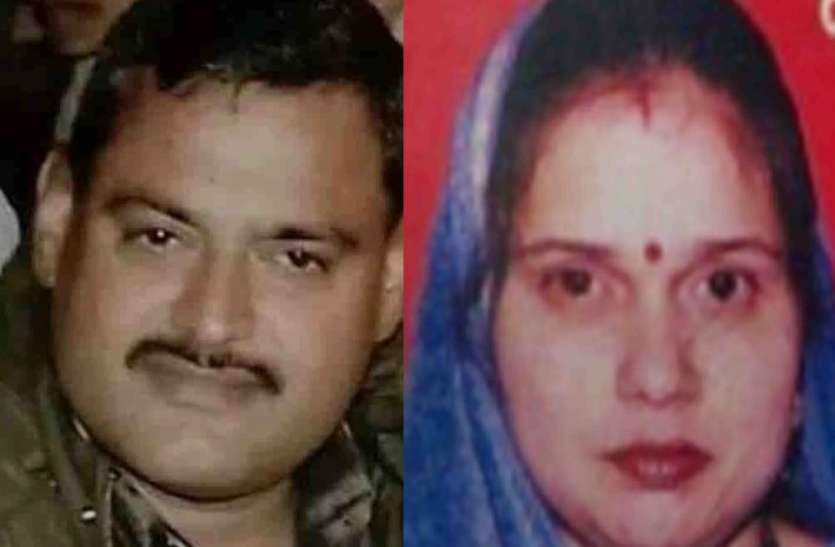 The next hearing of the case will be on 27 January
Magazine news network
Prayagraj Richa Dubey, wife of Vikas Dubey, who was famous in the Bikeru case, has been given conditional anticipatory bail by the Allahabad High Court in a fake SIM card case. High Court Justice Siddharth has directed that if Richa Dubey is arrested, she should be released on a personal bond of Rs 50,000. Richa Dubey has been booked in Kanpur Chaubepur police station for fraudulently obtaining fake SIM card. In the conditions imposed by Richa for granting anticipatory bail, the High Court has prohibited him from appearing before the concerned police officers and leaving the country for calling for questioning. The High Court said that if they have a passport, then submit it to the SSP. The case will be next heard on 27 January 2021.
An investigation by the Special Investigation Team in the Bikeru case revealed that Richa Dubey had bought SIMs on fake Aadhaar cards. An FIR was lodged at Chaubepur police station in Kanpur on this charge. Richa Dubey had applied for anticipatory bail after the charge sheet was filed in the case. The government lawyer said that despite the advance notice, he has not received any instructions in the matter so that more time should be given for filing the reply.
Richa Dubey's lawyer opposed this saying that if given time, the police would definitely arrest the petitioner. Because winter is over in the High Court and if the police do not arrest the petitioner then he will have to stay out of his house for fear of arrest.
Allahabad High Court
anticipatory bail
prayagraj
terms
tough
Vikas Dubey
Vikas Dubey wife Richa Dubey