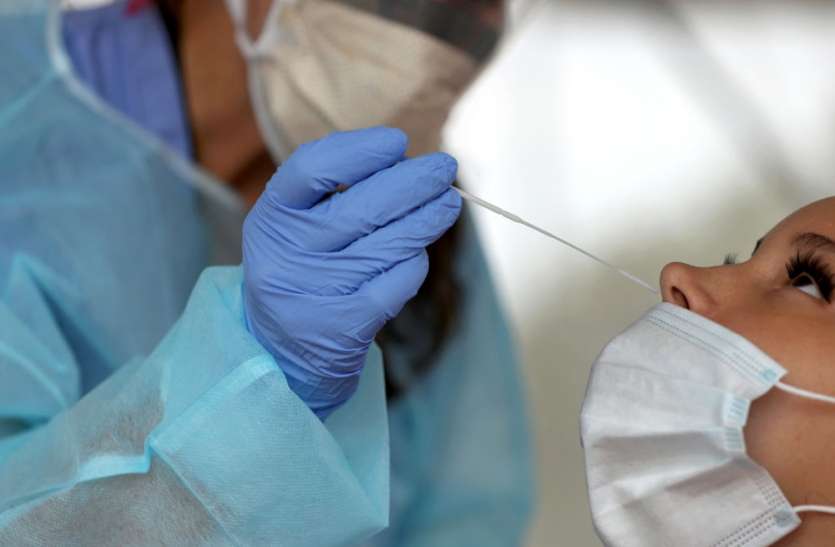 In view of the increasing risk of corona infection, Section 144 has been imposed
in Lucknow till 05 April.
Magazine news network
Lucknow. The Radition Hotel in the capital's Cantt Road has been sealed after nine employees were found to be corona infected. This is the first three-star hotel to be sealed for 48 hours due to infection in the last six months. On February 28, film actress Mahima Chaudhary was also staying in the same hotel. According to information from the health department, all the chefs found in the hotel have been found to be Corona positive. This has increased the worries of the health department. Due to this, there is a possibility of spreading the infection through them. On Tuesday, the Health Department team went to the hotel and took samples of 60 employees, of which 24 samples are from outsiders. Some samples were also taken on Wednesday.
High alert has also been declared in UP due to the ever increasing corona infection cases across the world including Maharashtra and Kerala. Those coming from Maharashtra and Kerala are being tested. Orders have been given to quarantine them if found infected. In the last 10 days, the number of patients has also increased in UP, due to which section 144 has been implemented in the capital Lucknow till April 5. In an order issued by Joint Commissioner of Police Naveen Arora, it has been said that during this period, permission for any event will have to be obtained.
Also read: Akhilesh Yadav trolled on Corona Vaccination- statement, BJP also retaliated
corona case
hotel
Radisson Hotel
lucknow prime location
Lucknow
Uttar Pradesh
UP government
Covid 19
Corona virus